To remove our extension from Google Chrome:
Click on the button with three dots found in the upper right-hand corner of your Chrome browser.
From the drop-down menu click Extensions followed by Manage Extensions.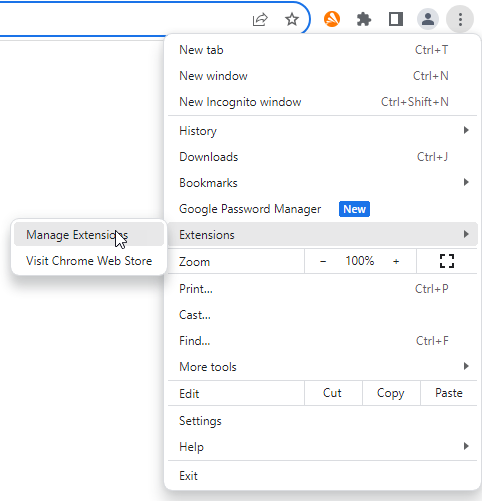 OR
From the list of installed Extensions, find the entry for the brand name of the extension you are attempting to remove. They will be listed under the brand name of the extension that is installed on your computer. If you need help identifying the brand of extension you have installed, check out this FAQ.
Click on the word "Remove" to fully eliminate your new tab. If you simply want to hide the extension but not remove it, you can move the blue slider to the left.
Close your browser completely and reopen it. Our extension should be removed from your Chrome browser.
Need more help?
If you are still having difficulty, we can help. Click here to contact our customer support team.